The starter cheerleading uniforms from Cheer World are the same high quality as our other cheer uniforms. By limiting the designs to those shown below in standard sizes** we are able to offer these amazing prices for cheer teams on a tight budget.
Prices start from £37.50 per child and £45 per adult. This price does not include a logo, which would be an additional cost dependant upon style/length. Different skirt styles may increase the price.
Uniform designs can be made in any combination of our standard colours (panels and braid) and the skirts can have elastic waistbands if required.
Starter uniforms are great for cheerleading teams starting off and getting ready to perform or compete or those in the early stages of cheerleading. We have the expertise to help create something amazing for you and offer the best quality and service we can. We are the leading supplier in the UK for custom cheer uniforms and are here to answer any questions you have on our starter uniforms. Just because you may have a limited budget doesn't mean you can't get a great uniform specific for your team!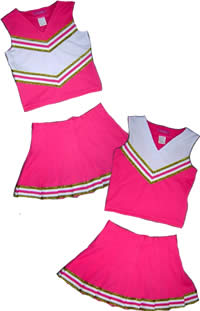 Children's Cheerleading Uniform Sizes:
For children under the age of 14 and up to and including 33.5" chest and 27" waist. ** If it is not possible for certain members of a team to fit into standard sizes we can make the same uniforms "made to measure" for an extra £5 per uniform.
Starter Cheerleading Uniforms
DELIVERY OF STARTER UNIFORMS WITHIN 5 – 8 WEEKS.*
*Cheer World will make every effort to achieve these lead times, however they may be exceeded at times of unusual demand, holidays or factory shutdowns.
PREVIOUS STARTER UNIFORM DESIGNS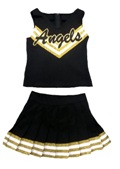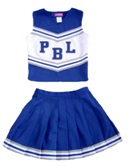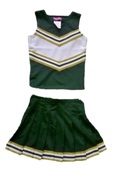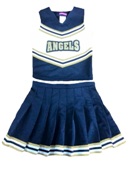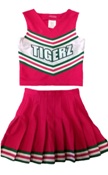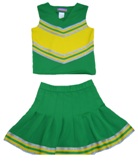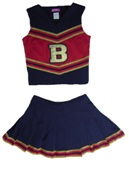 For more information on starter cheerleading uniforms, please just
Get In Touch
and we will advise on any questions you have.