Sleeveless Designer Uniforms
At Cheer World UK, we strive to provide the cheerleading community with the most stylish, athletic and professional uniforms. We specialise in custom uniforms by offering a huge range of colours and styles.
Child Sizes from only £49.00 per uniform
Adult Sizes from only £57.50 per uniform
Prices for Sleeveless Designer Uniforms start at £49.00 for a child size uniform / £57.50 for an adult size uniform. This price covers a top + a-line skirt made in standard materials. If you would like to swap to a pleated or flyaway skirt this will increase the base price. Additions of logo, briefs, metallics, rhinestones etc. will all increase the price dependant upon design. Please speak to the office for a price for your design. There is a £10 surcharge on solo sleeveless kit orders (refundable upon placement of bulk order.)
---
Below, you can find a small portion of the Designer Sleeveless Uniforms we have previously manufactured. All these design templates can be altered and customised to suit your needs. Whether this means changing the colours of panels and braiding, adding metallic braiding, sequin fabric, or adding rhinestones, we can do it all!
---
Already have a different design in mind? No problem! Send us a description or a sketch of your ideas and we can generate digital mock-ups of your uniform before production!
---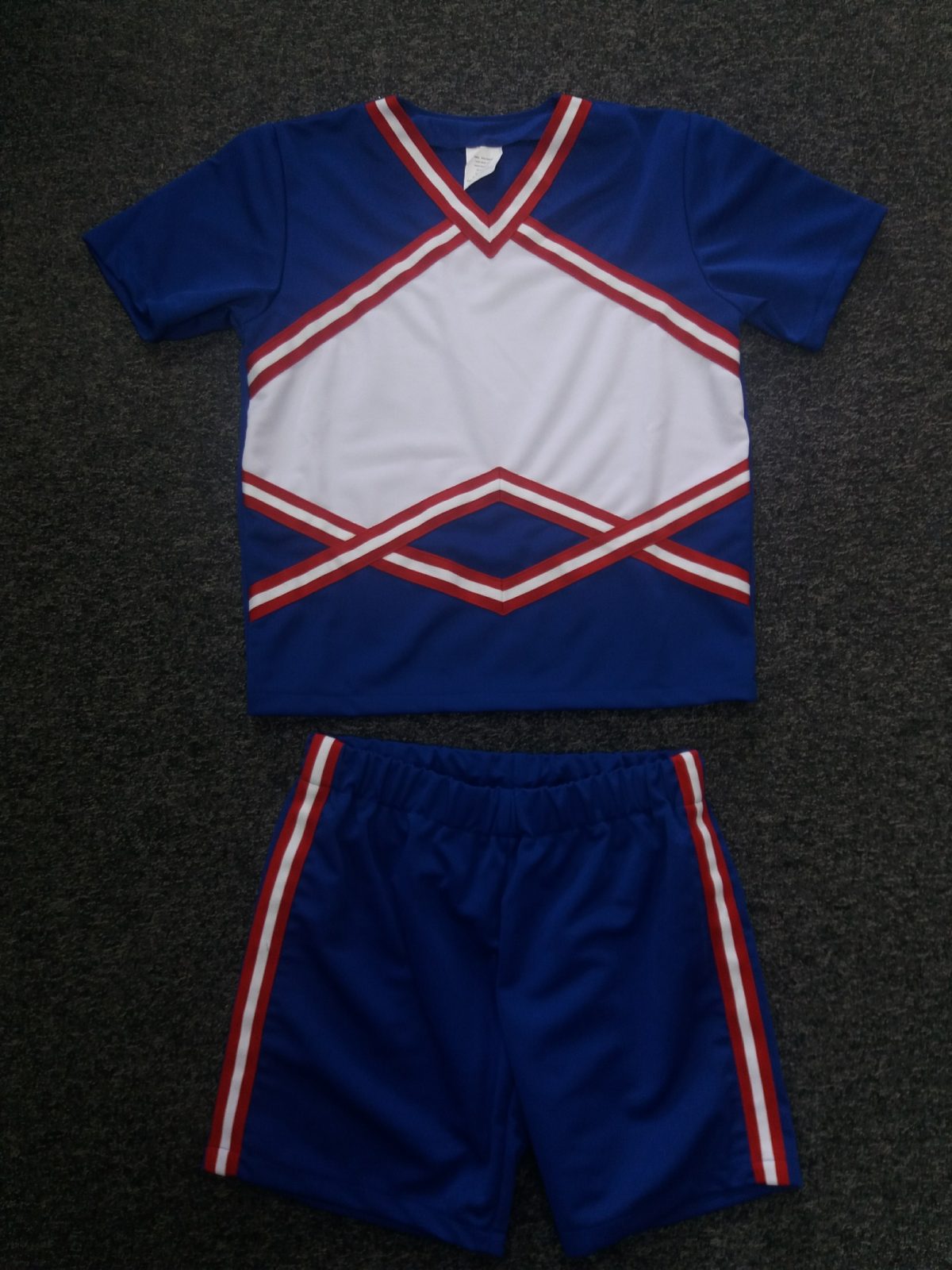 All uniforms can be manufactured in a corresponding "male design", usually comprising of a t-shirt and trousers/shorts.
---
Please allow 6-8 weeks for delivery of custom uniform orders. This timescale is an estimate, and may be shorter/longer depending on how busy the manufacturing schedule is at the time. Cheer World will make every effort to achieve these lead times, however they may be exceeded at times of high demand, holidays, or factory shutdowns.
---
Contact us: [email protected] | 0161 439 0976 
---